We've reached the last day of the year again and it's time for listing the bests of 2015. For a bookworm like me, I think 2015 has been
really
great because I read a lot of 5-star worthy books. Last year, I posted my
Best 14 of 2014
. Listing the top 14 books out of the 190+ I read was hard, trust me. This year, I read 170 books (excluding those I re-read) and one might think it will be easier to pick my top reads with, err...
fewer
choices, but it's not. It was just as hard!
So, like last year, I listed down (in no particular order) all the books I gave 5 stars to and I tried to narrow it down to 15. If you haven't read some of the books in this list, I hope you trust me enough to check them out and give them all a try.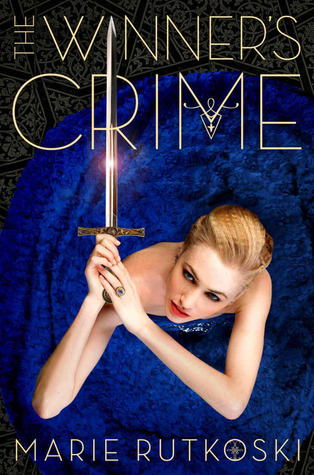 The Winner's Crime (The Winner's Trilogy, #2)
Full of lies, treachery and deceit, The Winner's Crime kept me at the edge of my seat throughout the book. It didn't have the...curse that most 2md-book-in-a-series get where the plot dies down, no. This book was thrilling and set a perfect precedent for what will surely be a mind-blowing finale.
Things We Know By Heart is achingly sweet, hopeful and heartbreaking. It has the perfect blend of familial and romantic love and left me believing in fate stronger than ever. Sometimes, when you read a book you just know in your heart that you're going to remember it forever. This book is one of those.
An Ember In The Ashes (An Ember In The Ashes, #1)
Rich characters plus a terrific world-building plus an action-packed plot made sure that this book lived up to the hype and one that readers like myself wouldn't forget for a long, long time.
First Comes Love (First Comes Love, #1)
This book blew me away. The plot wasn't complex but the characters and how they were portrayed made this book (and the rest of the series) something that someone like me, who is a sucker for romance, can't overlook. Read it, read it, read it.
I'm sure Emma Chase fans, both old and new, loved this book like I did. Emma's back with her excellent storytelling in the male POV and Jake Becker is a real sweetheart who pulled me in and didn't let me go. Books like these are the reason why I read New Adult.
This book was the best in the whole Welcome to the Underworld series. The perfectly injected action sequences in between all the swoon-worthy romance and witty banter made this book worthy of 5 stars for me. Honestly, I didn't expect to like this series but guys, whatever prejudice you have against Koreans and gangs, throw them out the window and give this book, this series, a chance. You won't regret it...okay maybe you will when you reach the end and it breaks your heart *evil laugh*
Plot twist here, plot twist there, plot twist everywhere! Colleen Hoover proved that she's really one of the best romance novelists today with this book. She took me to some unexpected places here in this book and it's definitely in my top 3 faves from Colleen.
~~~
New Adult
Young Adult
Love,